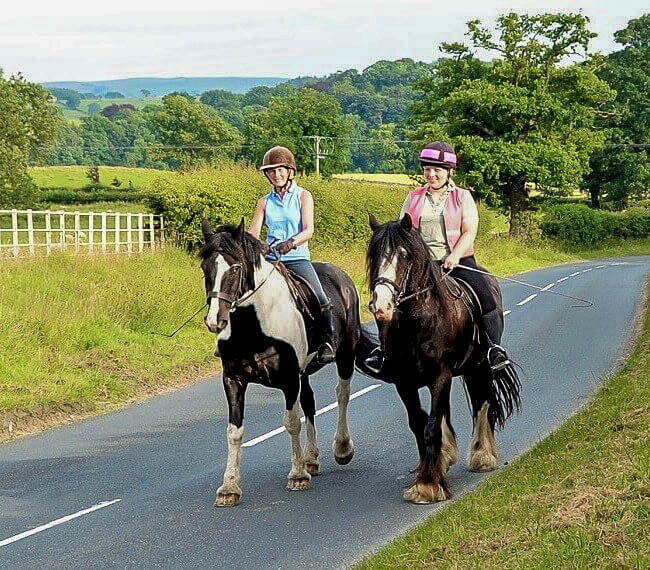 Relax and ride in the Ribble Valley
You are welcome to bring your horse along with you to Calder Farm to enjoy a horse-riding holiday. We offer stabling, grazing and an arena adjacent to the site.
You have the choice of either bringing your own accomodation or booking the luxury of the camping pod for your stay. Unfortunately we cannot offer riding lessons or hacking on our own horses.
What is there to do?
The campsite is situated in a spectacular part of the country, surrounded by beautiful countryside, National Parks and designated Areas of Outstanding Natural Beauty.
There are numerous bridleways in the immediate area around the campsite with wonderful views down the Ribble Valley to Pendle Hill. Beyond that there is access to the beautiful Pennine Bridleway which is only a 30 minute ride away, and there are endless other rides to be discovered in the Forest of Bowland Area of Outstanding Natural Beauty and the Yorkshire Dales National Park.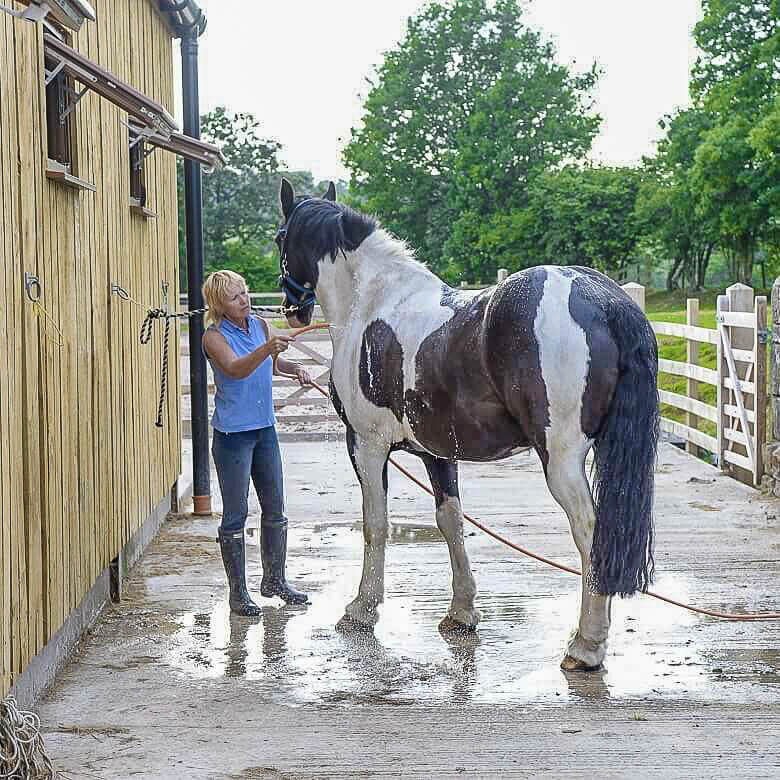 Contact us to book your horse in
For more information about livery pricing and to book your accomodation please give us a call on 01200 447 725, email info@calderfarm.co.uk or see our contact page for further information.